Greatest thing in life is experience. Even mistakes have value.
Henry Ford
They say overly experienced people are too expensive.
This graph tells a different story: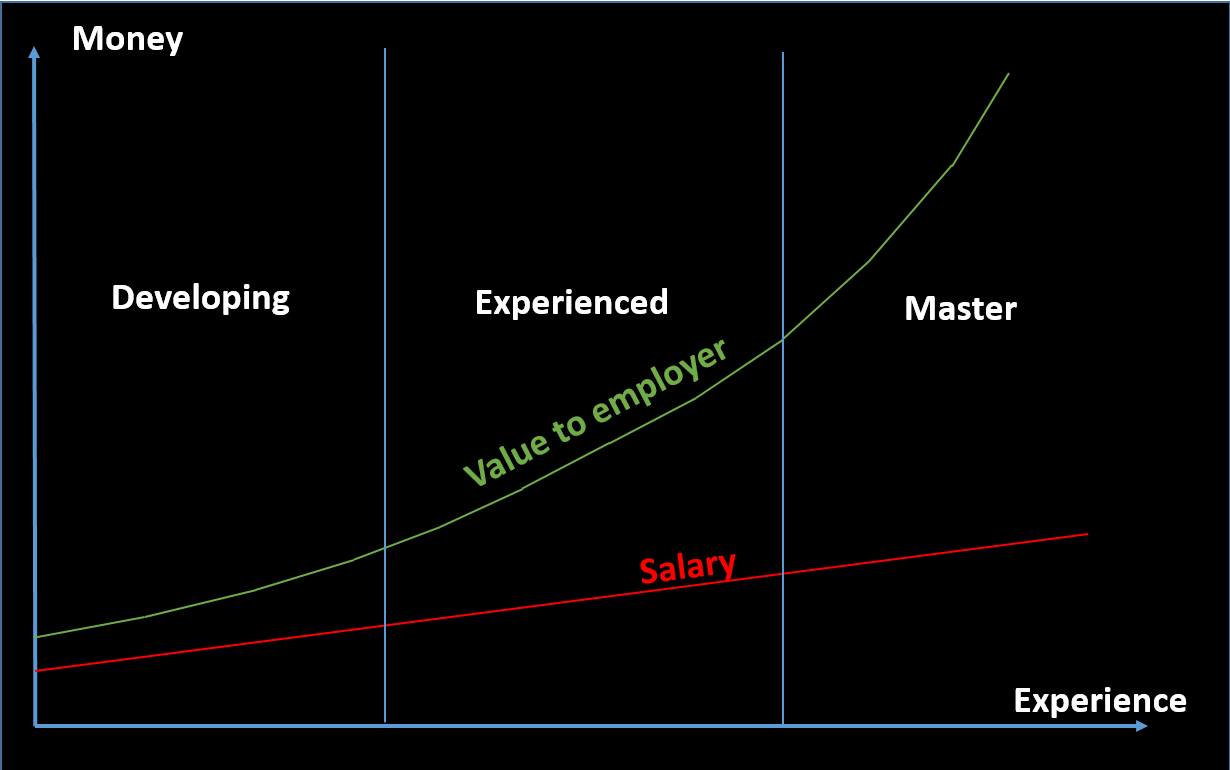 A giant engine in a factory failed. The factory owners had spoken to several 'experts' but none of them could show the owners how they could solve the problem.
Eventually the owners brought in an old man who had been fixing engines for many years. After inspecting the huge engine for a minute or two, the old man pulled a hammer out of his tool bag and gently tapped on the engine. Immediately the engine sprung back into life.
A week later the owners of the business received an invoice from the old man for £10,000. Flabbergasted, they wrote to the old man asking him to send through an itemised bill. The man replied with a bill that said:
Tapping with a hammer: £2.00
Knowing where to tap: £9,998.00
The value of your experience does not diminish because someone does not recognize it's worth.
Source: Oleg Vishnepolsky